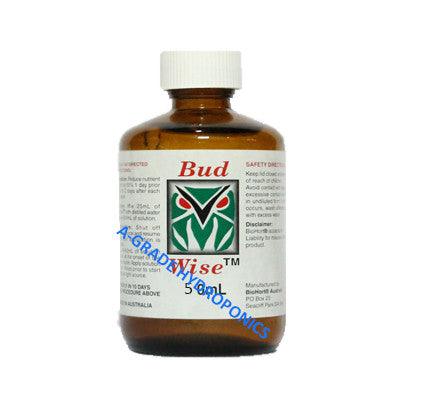 Product details:
Bud Wise is used to try and sterilize male staminate flowers from producing viable pollen. It will not change a male plant into a female one it will only work if both sexes are present on the plant, with correct treatment the male flowers don't produce pollen and female flowers will then become dominant on the plant without the worry of pollination which would normally cause them to seed.
Used to reverse hermaphroditism. Bud Wise removes/ sterilizes chromosome Y (male gene) with a focus on maximising the X chromosome (female gene) this allows the user to harvest a female plant.

Always read the label using this product in any other manner at any other period than suggested will not work.