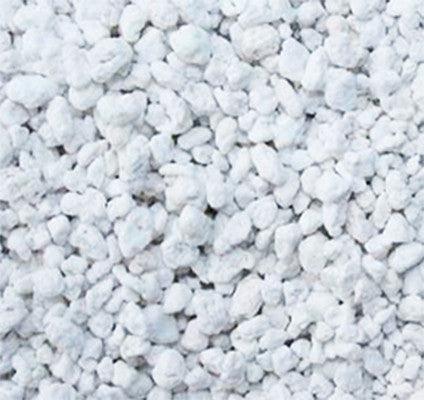 Perlite
13.50
$13.50
Grade 3: Perlite is a naturally occurring siliceous rock, when heated sufficiently it expands becoming lightweight and a brilliant white.... More info
Product details:
Grade 3:
Perlite is a naturally occurring siliceous rock, when heated sufficiently it expands becoming lightweight and a brilliant white.
In hydroponics, perlite is used alone or as a component of different soilless growing substrates, i.e. coco 60% perlite 40% or coco 50% vermiculite 25% perlite 25%.
Perlite is a popular growing substrate due to its ability to provide excellent aeration to the root zone and also optimum moisture and nutrient retention.
Any nutrient can be used when using perlite.