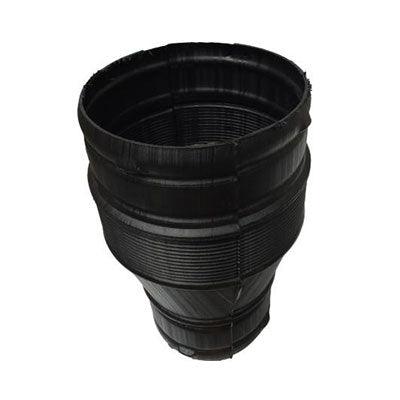 Product details:
200-150mm plastic reducer.

Used to connect larger ventilation fans to smaller ducting, filters or the other way around.
This reducer comes in handy if you have a larger filter that you want to use in a smaller space that will provide better smell proofing. Always connect this type of reducer using a steel ducting clamp first then tape over using mylar tape to provide an airtight seal ensuring not air can escape the joins. Used in most hydroponic grow room setups where airflow is needed.