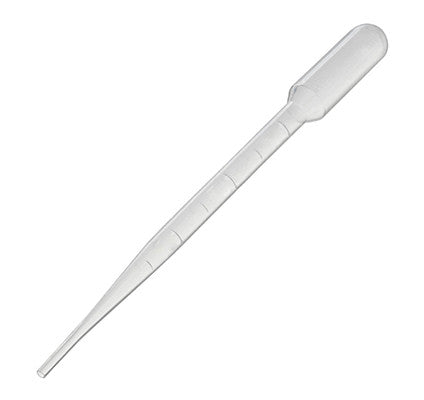 Product details:
1mL pipette for accurate dosing. Great when trying to correctly measure super concentrated hydroponic nutrients and additives like mono silica or Mammoth P Microbes when you need to use alongside your plant food or hydroponic nutrients.
Makes it easy to dose larger nutrient solutions with accuracy. 
Never dip in different products before rinsing and cleaning, if you choose to reuse them we recommend sitting them in a solution of hydrogen peroxide to clean and sterilize them in between uses.