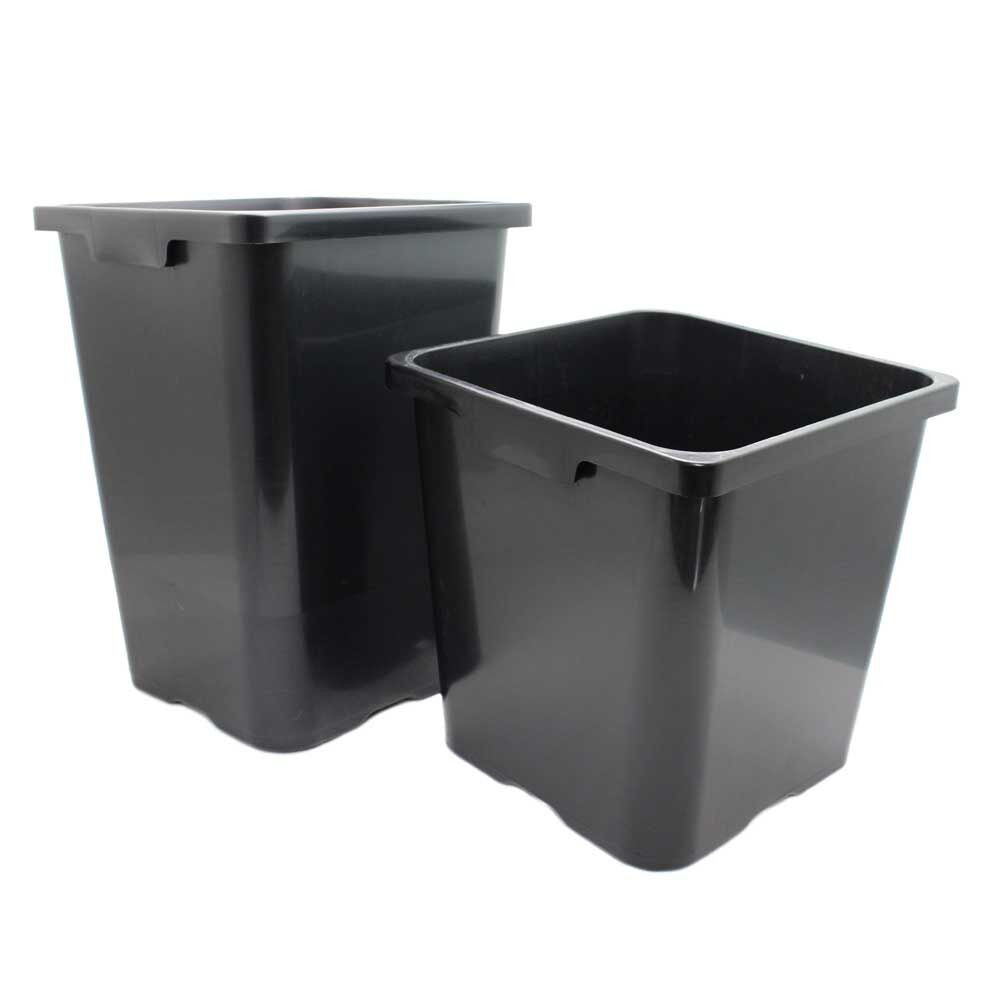 24L Base + 18L Top
1990
$19.90
Our 24L Base and 18L Top Plant Pots are the perfect solution for hydroponic gardening. These durable, high-quality pots are... More info
Product details:
Our 24L Base and 18L Top Plant Pots are the perfect solution for hydroponic gardening. These durable, high-quality pots are designed to provide optimal growth conditions for your plants.
The 24L base pot is perfect for providing a stable foundation for your plants, while the 18L top pot allows for easy transplanting and root growth. The base pot has no holes which means you can use it to hold water and nutrients for your plants to absorb via osmosis. The large size of the pots provides enough space for the roots to grow and access the necessary nutrients and water for optimal growth.
The pots are made of heavy-duty plastic that is strong enough to withstand the rigors of hydroponic gardening and are UV resistant, so they will not degrade under direct sunlight. The top pot comes with multiple drainage holes, which ensures proper drainage and prevents waterlogging, promoting healthy root growth. These pots are perfect for both indoor and outdoor hydroponic gardening, and are easy to clean and reuse. With these pots, you can be sure that your plants will grow strong and healthy.