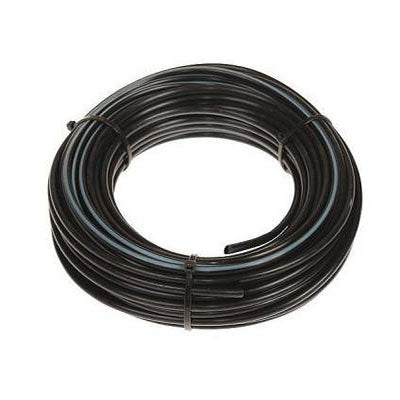 25mm Soft Poly Hose
2490
$24.90
25mm poly tubing for all your DIY hydroponic irrigation projects. This soft 25mm poly plumbing hose makes it easy to form... More info
Product details:
25mm poly tubing for all your DIY hydroponic irrigation projects. This soft 25mm poly plumbing hose makes it easy to form over 25mm irrigation fittings, just dip one end of the hose in warm-hot water to soften then slide it over the part for a snug fit. 
Used in hydroponics and gardening to connect water pumps in reservoirs to growing pots utilising hydro feeding rings like the hydro halos or netafim netbows, can also be used to plumb hydroponic systems together using 25mm tub outlets for even flow rates between tanks and consistent feeding of hydroponic nutrients.

Its flexible nature make this poly hose great for hard to reach areas where harder plumbing hose is hard to fix in place.
Also used in hydroponic water garden systems and garden wall features where hydroponic nutrients need to be pumped up from a nutrient tank to a certain height with reliability to feed the fabric grow pots below.