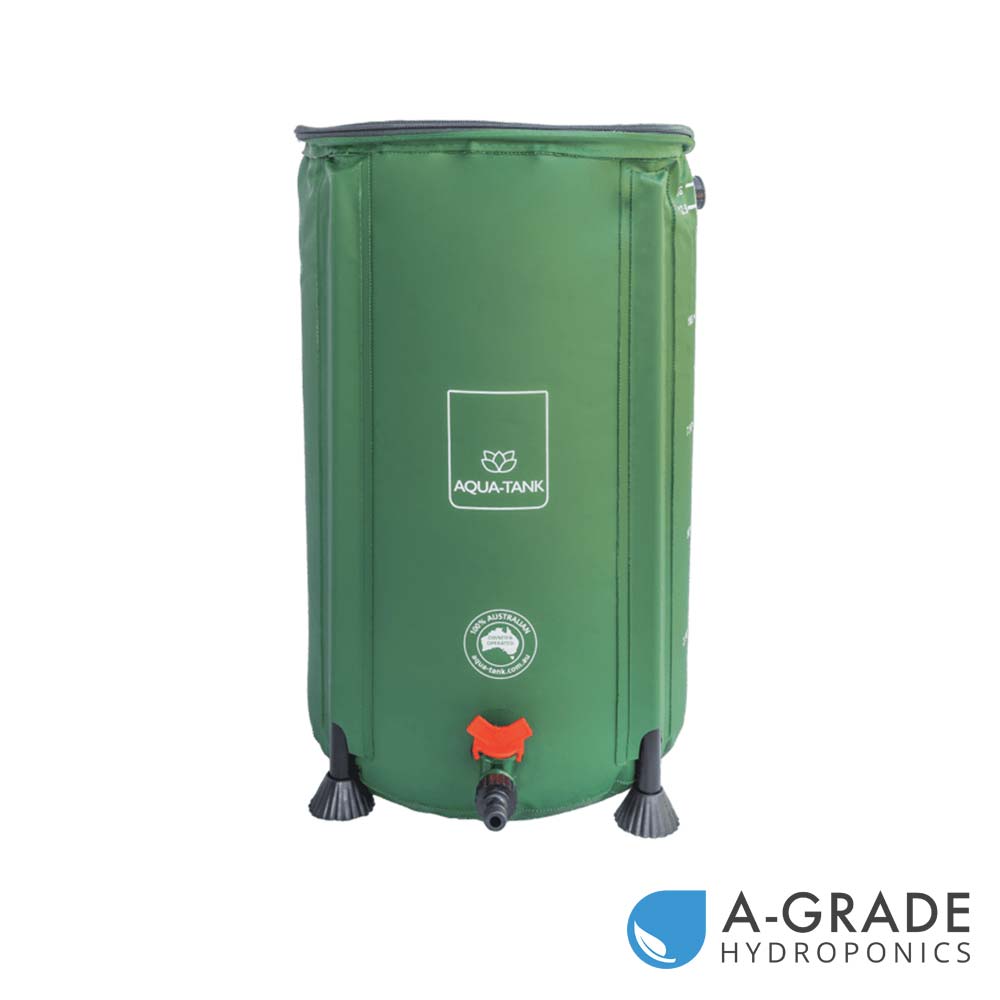 AQUA-TANK 50L
9990
$99.90
AQUA-TANKs are manufactured from high quality, BPA free, non-toxic 500D UV resistant heavy-duty PVC. The easy to assemble AQUA-TANK, collects... More info
Product details:
AQUA-TANKs are manufactured from high quality, BPA free, non-toxic 500D UV resistant heavy-duty PVC.
The easy to assemble AQUA-TANK, collects beneficial rainwater from your roof gutters to use for watering your plants or it is equally suitable indoors.
Grow healthy, happy plants, reduce your water bills and play your part in helping the environment. And in the off season, your AQUA-TANK can be folded up and neatly stored away and brought out again when your garden needs it the most, in the warmer months.
What's Included?
1 x Non-toxic UV-resistant 500D PVC Tank
4 x Support legs
1 x Tap and 2 rubber washers with click adaptor to suit standard garden hose fitting.
AQUA-TANK is a very popular choice when setting up a hydroponic reservoir for growing plants indoors in dedicated grow rooms. These reservoirs and nutrient tanks are top quality hydroponic equipment and are very reliable. Fits where other water tanks or nutrient reservoirs can't and can be packed away in seconds!
50L AQUA-TANK Features:
100% Australian owned & built for Australian conditions.
Easy to assemble, no tools required.
Folds down for compact storage, fits where other tanks can't.
Easy to store when not in use.
Overflow valve.
Tap connects to standard hose.
Non-toxic UV-resistant 500D PVC material.
Reinforced stitching.
High quality fittings and materials ensure longevity.
Feed chart pocket.
Size when assembled and full: Diameter: 35cm / Height: 53cm (approx)
Size when disassembled: 52cm x 15cm x 13cm  (approx)