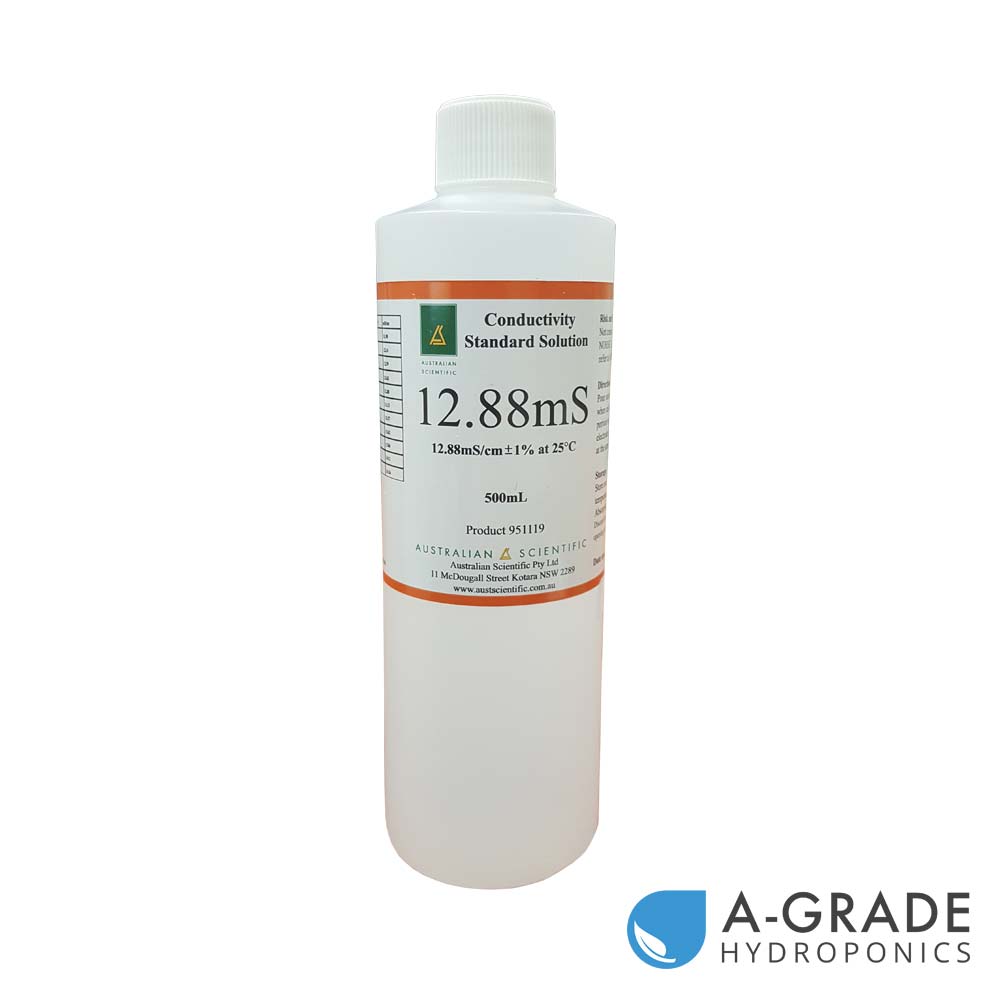 AUSTRALIAN SCIENTIFIC 12.88mS Conductivity Standard Solution 500ml
37.90
$37.90
Australian Scientific is the official calibration fluids used for the Apera Instruments water control tools, such as their EC60 and... More info
Product details:
Australian Scientific is the official calibration fluids used for the Apera Instruments water control tools, such as their EC60 and PC60 pocket testers.
These buffers are electrometrically checked against standard primary buffer solutions in accordance with NIST using traceable reagents. 
This conductivity solution is measured in mS (millisiemens) and will help calibrate the lower range of your EC pen or combo meter. This calibration fluid ensures that when you measure your hydroponic nutrients that the reading your EC meter provides you is a trustworthy and a reliable measurement. 
Directions for use:
Pour solution into separate container when calibrating. Discard any used portion when finished. Sample, electrodes and all solutions should be at the same temperature.