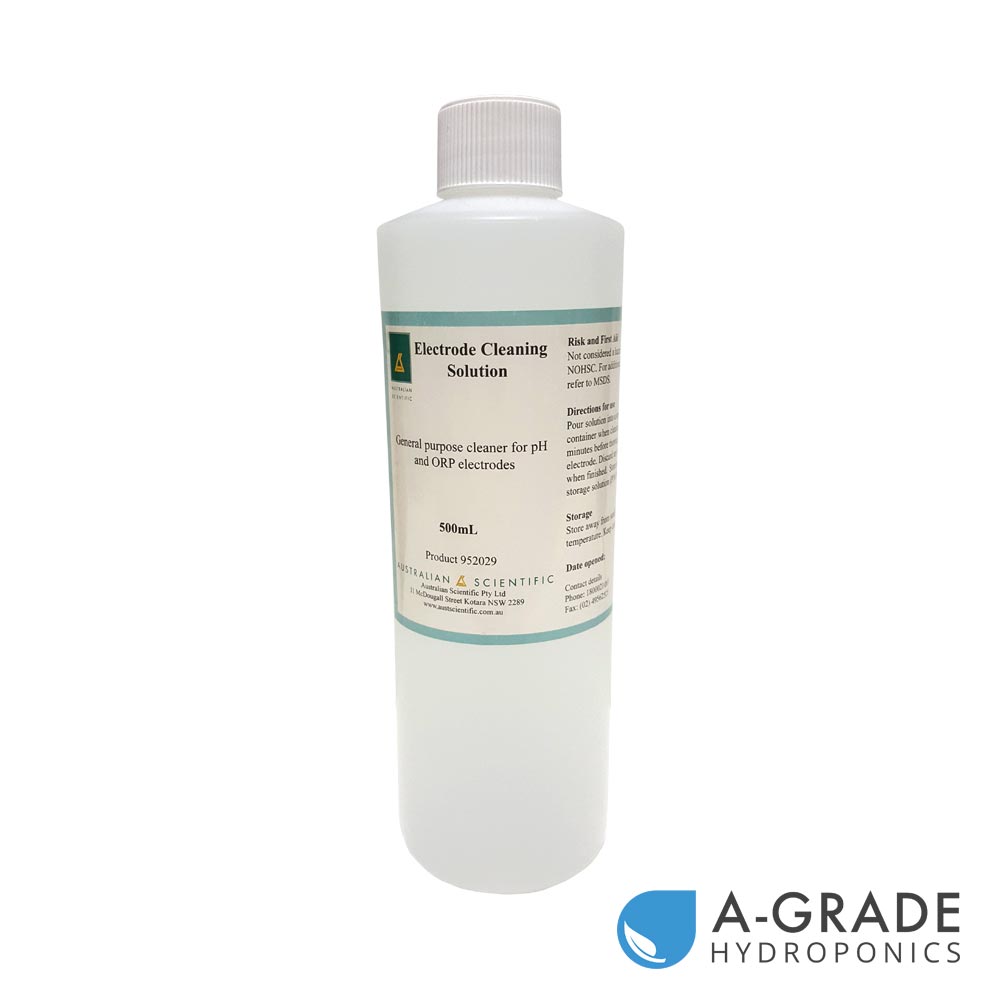 AUSTRALIAN SCIENTIFIC Cleaning Solution 500ml
3990
$39.90
Australian Scientific is the official calibration fluids used for the Apera Instruments water control tools, such as their PH60 and... More info
Product details:
Australian Scientific is the official calibration fluids used for the Apera Instruments water control tools, such as their PH60 and PC60 pocket pH testers.
Pour solution into a separate container, enough to submerge electrode. Soak for 15 minutes before thoroughly rinsing electrode. Discard used solution.
These buffers are electrometrically checked against standard primary buffer solutions in accordance with NIST using traceable reagents. 
Use this cleaning solution on a weekly basis especially if you are using your EC truncheon pen, ph pen or combo meter daily, this will help keep the probes in good condition and prevent an accumulation of plant nutrients staining and potentially discolouring your meter, try to do as frequently as possible to maintain probe life and health as the majority of hydroponic nutrients and plant food additives are acidic in nature, so it's just getting into good habits which in turn impact everything in the grow room and nutrient tanks.