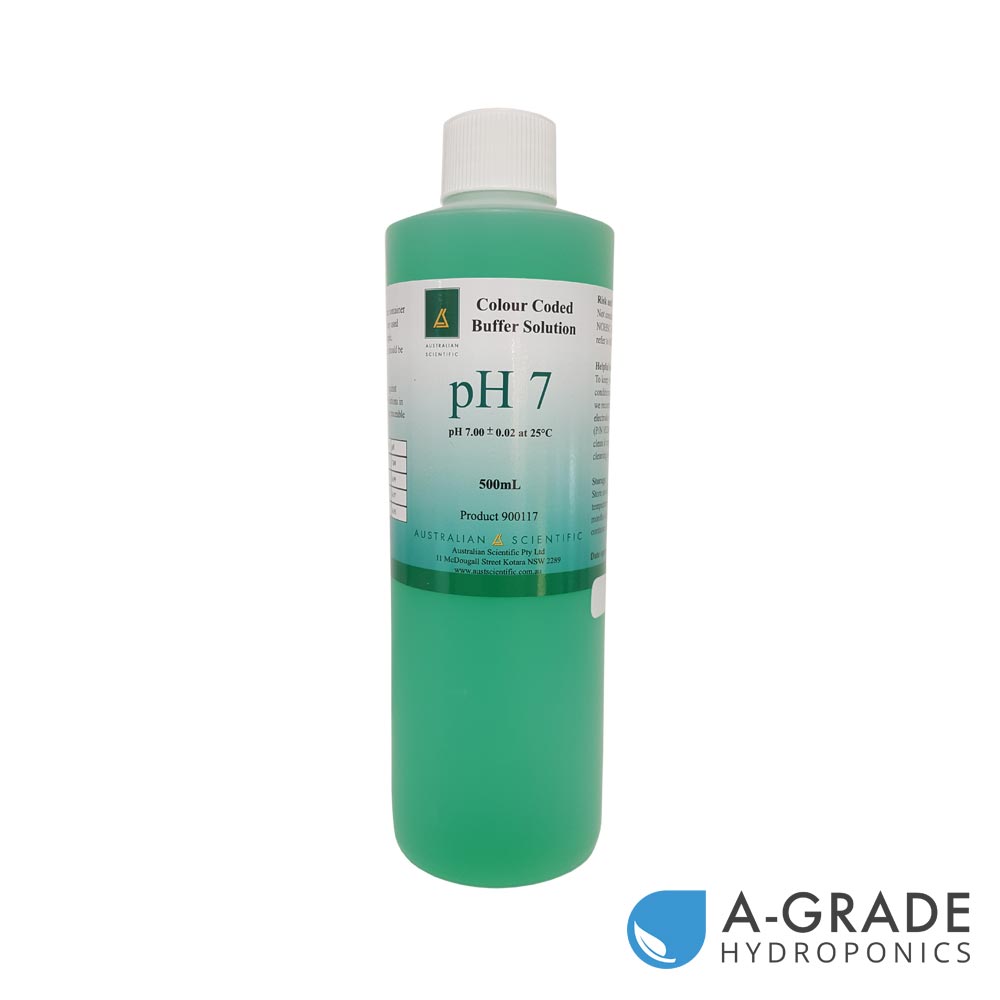 AUSTRALIAN SCIENTIFIC pH 7.0 Calibration Solution 500ml
2690
$26.90
Australian Scientific is the official calibration fluids used for the Apera Instruments water control tools, such as their PH60 and... More info
Product details:
Australian Scientific is the official calibration fluids used for the Apera Instruments water control tools, such as their PH60 and PC60 pocket pH testers.
pH buffers standardised at 25°C and colour coded for easy recognition.
These buffers are electrometrically checked against standard primary buffer solutions in accordance with NIST using traceable reagents. 
pH 7 Calibration solution is recommended for use with high quality pH meters and probes by Apera Instruments. Always calibrate your ph pen or meter using ph 7.0 neutral Buffer solution first then calibrate to the acid solution 4.0 for a trustworthy hydroponic nutrient measurement.