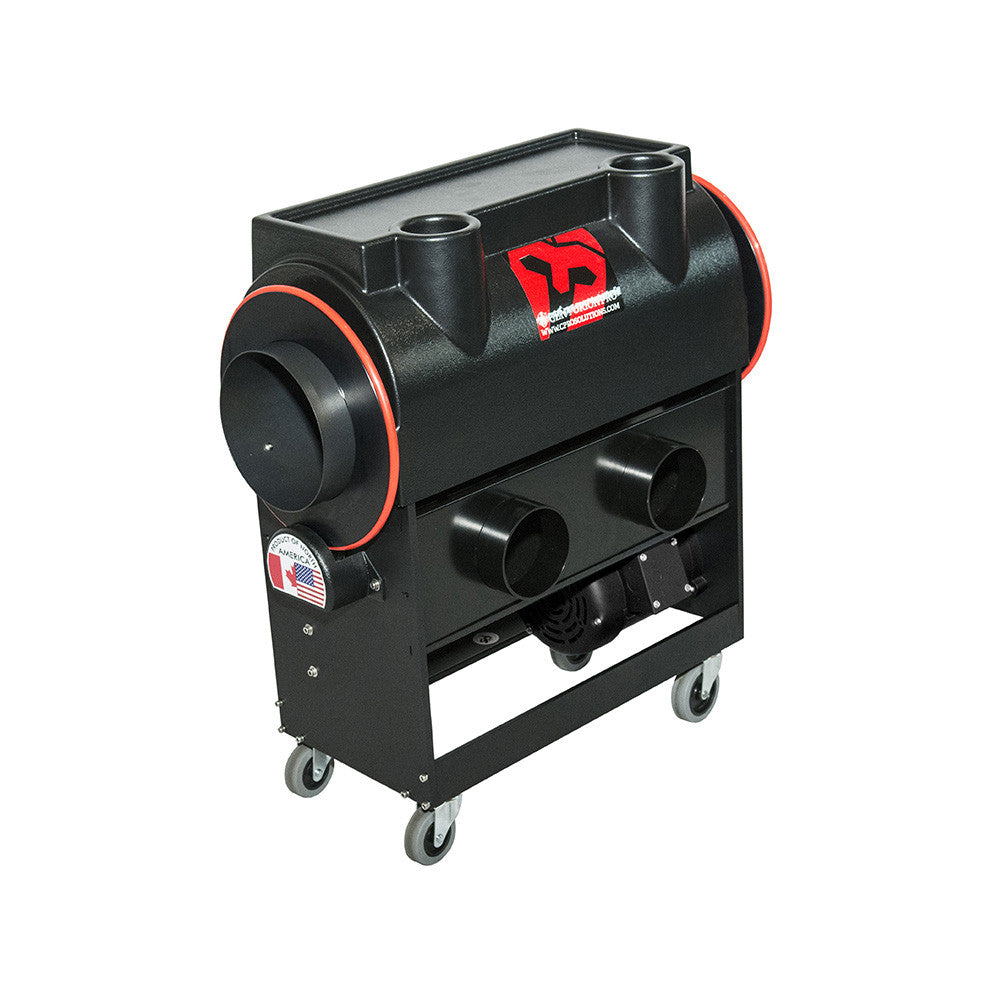 CenturionPro Mini Wet/Dry Trimmer
1299900
$12,999
The Centurion Pro Mini leaf trimmer is the next generation of automated trimmers. Much smaller, lighter, and faster than any... More info
Product details:
The Centurion Pro Mini leaf trimmer is the next generation of automated trimmers.
Much smaller, lighter, and faster than any other automated leaf trimmer on the market. It's sleek and elegant design compliments high quality engineering at it's finest.
Centurion Pro make it easy to operate, simple to clean and maintain, and importantly affordable. The CenturionPro Mini is built to allow the average grower the security and speed of the best trimmer out there, at a price you will love!
The CenturionPro Mini is the latest in elite trimming technology.
It is the smallest professional trimmer in the world, perfect for reducing the heavy workload of plant pruning. This industry leading wet bud trimming and dry bud trimming tool utilizes a high quality D2 hardened steel blade. It's a commercial-scale bud trimmer you won't find anywhere else due to its small size yet high performance level.
The smallest, fastest and most compact tumble style trimmer in the world (L 25" x W 10" x H 35" - including the dust collection system).
Built in 1.5 hp dust collection system for maximum efficiency.
Built in suction power allows for a very tight trim.
Fully pressure washable and easy to clean.
The most competitively priced machine in the world. Capable of processing 6-8 lbs. dry (30-40 lbs. wet) material per hour. The CenturionPro Mini is a hydroponics trimming machine that provides the industry's most precise and efficient cutting capability.
The CenturionPro Mini uses 11 high-quality blades, it packs more than twice the power of competitor products, making it the best bud trimmer on the market. To make things even easier for you, The CenturionPro Mini requires minimal maintenance and cleaning.
WARRANTY:
CenturionPro® Solutions offers a 3-year warranty on all parts that are defective. This warranty does not cover operator error or abuse. The motor carries a 3-year warranty.