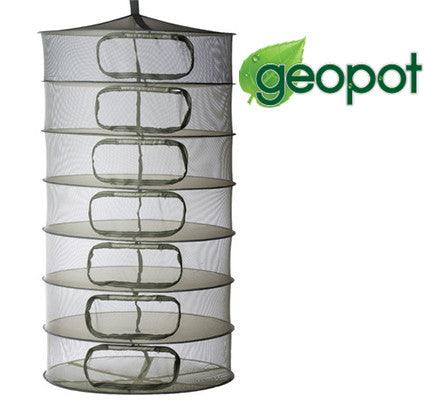 GEOPOT - Flower Tower Closed Drying Rack
9490
$94.90
Drying and curing is an essential process to ensure a high-quality end product. This 'Flower Tower' drying rack allows for... More info
Product details:
Drying and curing is an essential process to ensure a high-quality end product.
This 'Flower Tower' drying rack allows for maximum ventilation and airflow while providing ample drying space.
The U-shaped zipper opening provides easy loading and unloading.
This also ensures that you can hang the tower from either end for even more drying capability.
This rack is inclosed and has U-Shaped zipper openings.
A great solution for those with lots of flowers that need drying off the stem, each day just give the flower tower a jiggle to avoid flat sides on your buds it's that easy! always dry in a space that has a ventilation system with a carbon filter installed to avoid any unwanted smells creeping out.