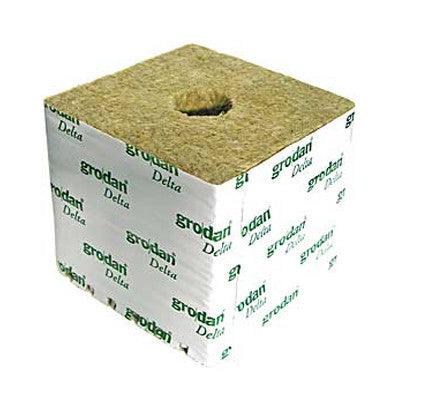 GRODAN Hugo Block
1050
$10.50
These Grodan Hugo blocks are massive! Grow a plant in this block for its entire life cycle! A great choice... More info
Product details:
These Grodan Hugo blocks are massive! Grow a plant in this block for its entire life cycle!
A great choice for those in run to waste using the high frequency fertigation method of feeding. A perfect addition to those who have installed the EZPZ Run-off tray system in their grow room. The small Netafim Netbow feeding ring fits on perfectly, just add in a timer and a hydroponic nutrient solution and you're ready to grow plants in them.
Always pre-soak the Grodan Hugo grow wool blocks in a pH buffered nutrient solution to ensure the grow block has taken on the required EC and pH value. 
Dimensions - 150mm x 150mm x 150mm
Grow Big, Grow with Grodan!