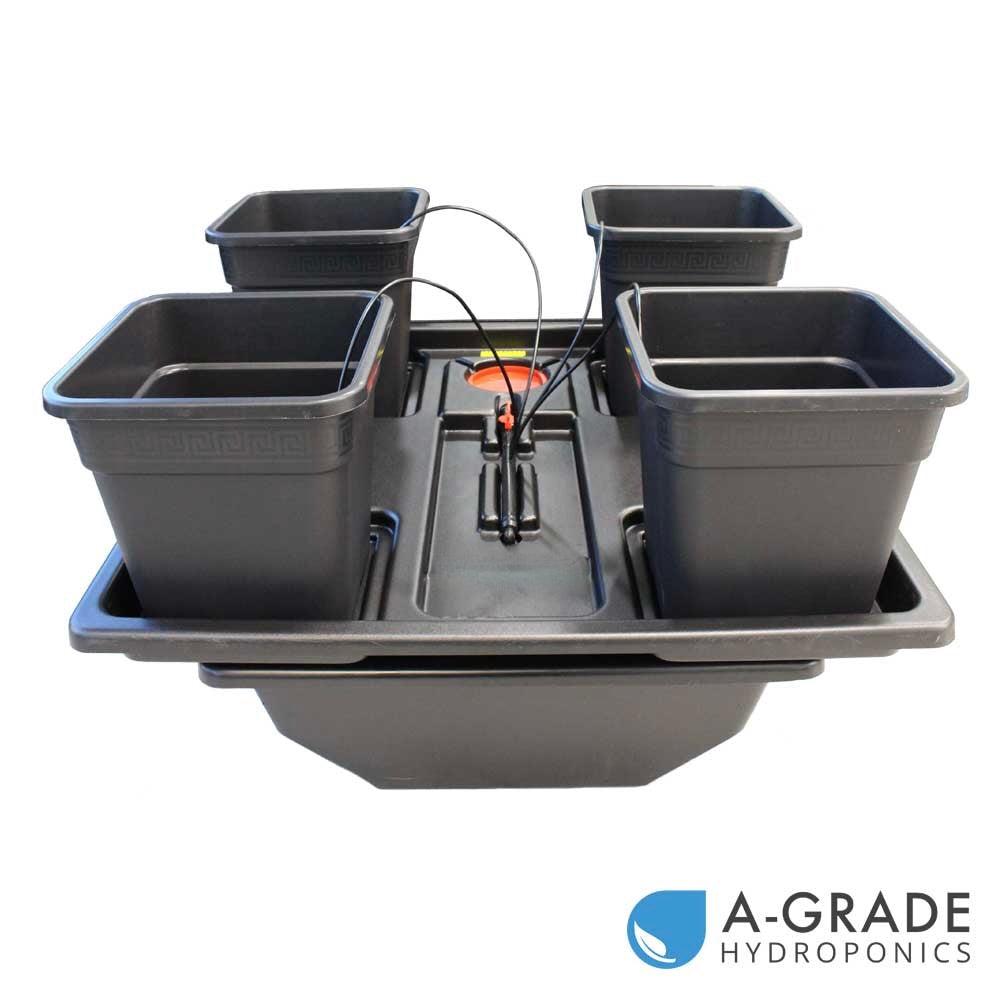 NUTRICULTURE Origin XL 4-Pot System - Hydroponic Dripper System
369.90
Sold Out
The Origin hydroponic dripper system by Nutriculture is a recirculating nutrient solution top-feeding system. Any excess solution drains back into the reservoir and recycles... More info
Product details:
The Origin hydroponic dripper system by Nutriculture is a recirculating nutrient solution top-feeding system.
Any excess solution drains back into the reservoir and recycles into the pots again at the next feed.  
There is a wide range of system options allowing the grower to choose the option which best suits their needs.  Different media can be used in the pots, but generally, grow-stones are the preferred media of choice for many growers.
The Origin 4-pot system is for growers interested small square systems, this 4-pot hydroponic system is 90mm x 90mm, perfect for a 1.2m² growing room.
Nutriculture's 4-Pot Origin is a complete recirculating system ready-to-go! Just add clay balls, plants, water & nutrients!
The Origin dripper system has long been known as a great style of growing plants and many other designs have taken inspiration from the Wilma.
This system is known as the Origin Dripper XL 4. Features include:
70L reservoir (90 x 90cm)
4 x 18L growing tubs 
1 x HydroPro 550 water pump
4 x flood drippers (used with clay pebbles)
4 x arrow drippers (used with coco peat, grow stones)
4 x 4mm poly tube

1 x Origin delivery tube
Bigger roots, means big fruits!
Faster nutrient absorption
Increased growth rates
Healthier plants
Healthier root zone
Save massive amounts of water!
Super easy, super-efficient!
Beginner or advanced, it's so easy it doesn't matter!